It's Monday and time for some more Made By You Monday. I'm excited for this one because I worked on it for a couple of days. THis is for one of k-ster's friends who just had a baby.
I just love the colors!! I don't usually make baby quilts with soft pastels. I prefer primary colors and each one is so much fun to make!
I googled pictures and found these and just went to town.
This one is my favorite.
I've been using the quilt as you go method lately so I can quilt each square. I have a hard time rolling up a full sized quilt in order to quilt it. I like the quilt as you go method, but I must be missing a step somewhere because when I go to put it all together, the amount of time I have to spend tucking the edges under on the back is really LONG. Here's what it looks like on the back.
I had to do some creative maneuvers on this quilt because I didn't have enough of either blue to do all 9 squares with the same one. So, I used 6 of one color and 3 of the other and put the 3 different ones in the middle.
On the front, I ran out of the yellow and went to Joann fabrics to get more, but they didn't have it. I really wanted to finish and had about 2/3 done. So.... I managed to go through the scraps that I had cut and put together literally, JUST ENOUGH to make it work.
I haven't finished the final sewing, so it's full of pins. I plan to put an edge of rainbow colors to bind it. I'll put up a final picture when it's done.
I think I'll take the pins out before I give it to the baby :)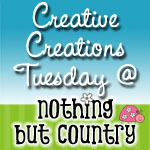 and here
and here